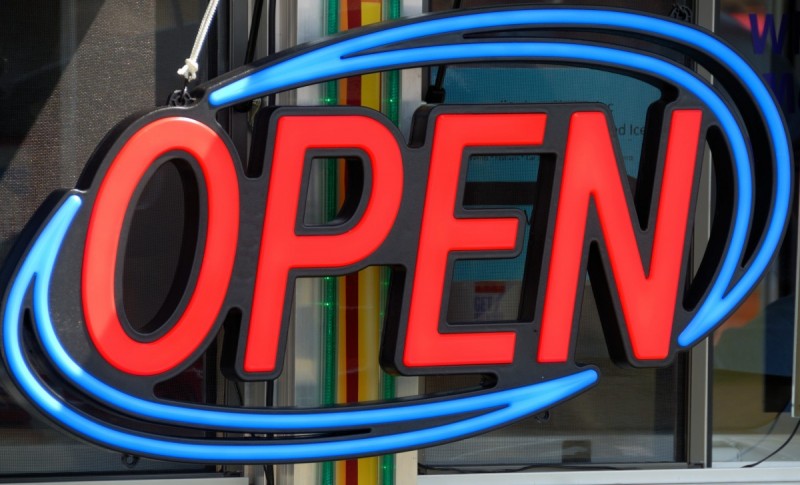 We are so excited about the changes we've made to our business that we just had to share the happy news with our customers! We've been hard at work implementing new technologies here at Sound IT and improving the way we do business. The changes will greatly improve your support experience.
For example, one of the ways businesses can improve the way they help their customers is to use software that integrates many of the activities that go into excellent customer service. Managed IT services companies like ours rely on computer systems called Professional Automation Services (PSAs). We've invested heavily in an extremely powerful PSA, AutoTask, made by a company called Datto.
One of the main jobs of a PSA is to manage support tickets for customers with technical issues. What we'll do for our Managed IT members is place an icon on your computer. When you click on the icon, you'll be able to create a support request with just a few mouse clicks and taps of the keyboard. We automatically receive your support request and begin the process to ensure your technology receives prompt attention. You don't have to make any phone calls or wait on hold anymore!
You can ask questions and make comments directly on the support ticket! We'll be providing walk-throughs and tutorials to our Managed IT members so you can get the most out of the PSA system.
Of course, Managed IT members will always be able to talk with a service representative if you have an urgent issue.
AutoTask will let you check the progress we're making on solving your computer problems. The system also helps us ensure that your tech support effort receives the highest priority possible. The system manages time and billing for your project and automatically generates an invoice for your inspection and records. But our efforts to improve our service haven't stopped there.
We've integrated with AutoTask a new way of monitoring and managing the healthy operation of your computers. Our new Remote Management and Monitoring (RMM) software, also by Datto, keeps a critical eye on your systems 24/7/365. When you're sleeping or celebrating holidays with family and friends, the RMM is hard at work seeing to the smooth operation of your technology investment. Our revamp goes deeply into billing and convenience, also.
We've put a new billing payment platform into place called ConnectBooster. You can not only pay your bills for our work with the new software, but you'll be able to find your previous invoices from us at your convenience. This will help you reduce your own administrative overhead: now all your Sound IT records are in one, easy-to-access place. You'll even find Connect Booster has organized your transactions with us from years past. ConnectBooster also allows us to streamline subscription payments with ACH direct bank payments. Credit card payments will include credit card processing fees, but ACH payments are discounted.
Our Datto partnership also allows us to bring best-in-class continuity products/services to our clients. For instance, Backup and Data Recovery (BDR) maintains compliance and prevent data loss. Also, we can keep your business wifi and network up and running with specialized routers. The devices support AT&T or Verizon LTE failover, so your business can keep running even if Comcast or Ziply goes down!
And finally, we've upped our service game even higher than ever before in our 10-year history. We're partnering with a company called Mission Control to provide 24/7/365 technical support. This partnership offers our Managed IT customers much greater tech support availability and expertise than we were able to provide before. Beyond the capability for 24/7 support, Mission Control is also our 24/7 Network Operations Center (NOC). That means our Mission Control is notified when there is a problem with your systems and makes sure it gets expert attention on the spot as quickly as possible.
On top of that, we are now able to provide customizable cybersecurity measures with SKOUT. SKOUT provides a security platform that Sound IT configures to your specific business technology environment. Highly trained security analysts at SKOUT then monitor and respond 24/7/365 to security issues and attempts by hackers to break into your computers and networks. If they find a critical issue in the middle of the night, they'll call and wake me up!
Now, Sound IT can provide its small business customers with the same level of staff, security, services, and tools that only the big corporations were able to employ. All at a price that Main Street can actually afford.
Most of these benefits will only affect our Managed IT members. However, our non-members who only occasionally call for support will also benefit from our improved service. Our increased efficiency as well as expanded support capacity and availability will help all our customers. And once we are fully up and running with Mission Control, we'll be able to get any customer a qualified tech right away. No appointment required!
We're excited! We hope you will be, too. Hit reply to this email or give me a call at (425) 654-2502 if you want to rest assured your business technology is being looked after professionally, securely, and reliably.

We're here to help! If you need technical support, feel free to call us at (425) 654-2502 or use our support request form.