Sound IT is Open for Business!
As of May 26th, with the governor's phased re-opening, we're able to offer local small businesses and residents the same great computer repair and Managed IT services as before Covid-19 disrupted our lives and work.
We take health and safety very seriously. Not only the health and safety of our clients' technology systems, but also the medical health and safety of our staff, clients, and our community as a whole. Please visit http://soundit.co/?page=re-open to see the procedures we have put in place to keep our community safe.
Sound IT Community Support for COVID-19
This is a difficult time for many in our community. We've been racking our brains looking for ways to help and are excited to share what we've come up with:
3 months FREE Sound IT Membership LITE!
With many people sequestered in their homes and relying on their computers more and more, there has never been a more important time to make sure your technology is secure, reliable, and supported.
This is why we are offering a FREE 3 month trial of our Managed IT Membership LITE to Edmonds residents and businesses. These services do have a time and money cost for us to provide and we, ourselves are struggling so we are currently limiting this offer to existing break/fix clients and Edmonds residents and businesses only. Depending on response we may limit entry to this offer to a certain quantity at some point.
We are proud and glad to be in a position that we can help our community in this way. Our hope is that the reduced members pricing on support credits will enable more people to be able to use our services to keep their computers connected and secure during these uncertain times. Many people in our community have not used our services or support yet. We hope to reach out to many of these people who may have otherwise never known that a service like ours exists (let alone, right here in Edmonds). We're so confident that you will LOVE our support that we're willing to put ourselves out there and bear the upfront cost.
Essential Security
Industry-Leading Anti-Malware Software
Protection from Ransomware, Bots/Backdoors, and Banking Trojans
Sound IT Managed: We handle making adjustments, pushing updates, and reviewing malware detections
---
Solid Reliability
Reduced downtime and advance warning due to real-time device health monitoring.
Keep systems running smoothly, increase security, and reduce support issues with preventative and reactive system maintenance and behind-the-scenes fixes.
Don't worry about security updates. We'll handle the patch management
---
VIP Technical Support
World-class, US-based technicians to handle your case
No appointments necessary to get your computers fixed
All support requires pre-paid support credits
Significant discounts on support services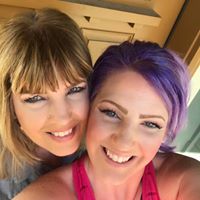 This guy is great!! He is very reasonable and knows how to fix computers. I would highly recommend him!!!!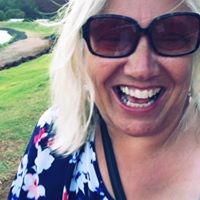 Very fair and service oriented. My computer was toast but they had previously refurbished a laptop for me at a very reasonable cost. Plus they are newly relocated to an office in downtown Edmonds!!
Charlie's PC Repair exceeded all of my expectations. Charlie is a great guy with a great gift in helping people with their computer needs. I have been to many computer repair shops and this guy is at the top of the list and he will be the first call that I make if/when I have any repair needs in the future. I highly recommend this company. Thank you Charlie!
Absolutely amazing service! Charlie was so helpful, answered all my questions, emailed me back right away, and was totally AFFORDABLE! Plus I was able to access all of my files from his server while I was in the process of buying a new computer - AWESOME!!
Great and speedy service. I appreciate how friendly Charlie's PC Repair was and how fast my PC issue was resolved. I would definitely recommend to any PC user that is having even the most complicated problem out there. (My computer kept randomly shutting down and was pinpointed to a particular BIOS setting. I was thinking it was hardware all along.) With prices cheaper than Best Buy and other PC repair places out there, I gave this place a shot. Definitely received my money's worth. Recommend to all PC users at various experience levels.
I had a peculiar situation in which my computer display was not working. They fired it up and low and behold it was working. They proceeded to do a few things that I recommended after doing some troubleshooting myself. They could have said they done a bunch of work to get it working and charged me for it. Instead; they did some unnecessary but much-appreciated work at no extra cost. I can say that this is a company you can trust. We all know that trust is the foundation for many other great things in life! Thanks guys!
I was thrilled with the service that I received from CareTech. Charlie came to our house to help with several items that we had been struggling with. He was just great, and got our Macs doing everything we wanted them to in just over two hours. The price was very fair, and I was happy that he would come to the house, some of the issues we were having were with wireless scanning and printing. They were able to schedule for the day after I had called the office. Done! It is a real relief to get up and running, I highly recommend CareTech.
Excellent service, friendly, fast, and very reasonably priced. My laptop was taken over by a virus and I couldn't get rid of it. These guys had it back to me within a week, virus free and nothing lost. Thanks again!
I dropped my gaming computer about a year ago and had almost lost all hope of getting my files back, until I stumbled upon the Caretech website. I really appreciated Mr. Sutera, who went the extra mile to make sure I received all my documents and of course my games. Mr. Sutera was very patient with my mom and I and I loved the open and friendly vibe that radiated from this buisness. I would totally reccomend them to anyone in need of computer assistance.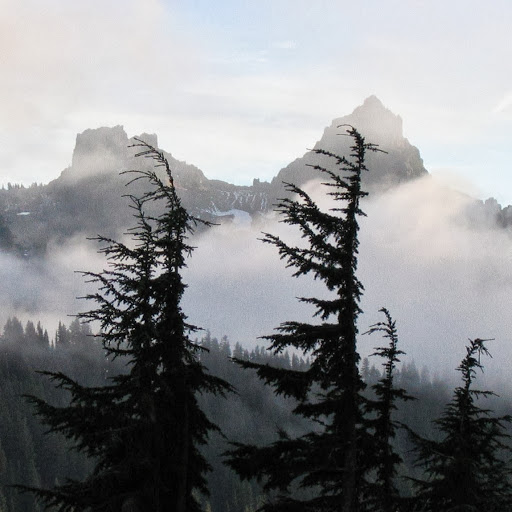 Wonderful service & very knowledgeable. Won't be taking my computers anywhere else! Thanks guys.
Excellent service. Was able to accomplish what the "Trained Quickbook Staff " were not able to do. They could not identify the issue. They accessed the computer but did not recognize the fonts and display too large. Said icon hiding on desktop. No it wasn't. Always a delight to work with professionals who can do what is expected of them. Service above and beyond expectations.
Charlie knows his stuff, is sharp, conscientious, and eager to fix your computer. He gives you options and lets you know up front what things will cost, and he's willing to go the extra mile to get it working much better than before. Plus he has fair rates. I recommend him without hesitation and will take my wife's ailing laptop to him too!
Highly recommend Charlie he is friendly and affordable. This service is a safety net for my family I no longer worry about my computer.
Fast, friendly, in-home service at a reasonable price. Let the Squad keep their Geeks. Call Charlie, instead!
I thought Derek and staff were exceptional in all aspects of their customer service. Friendly and helpful, and very honest about the chances of recovering my laptop after I killed it by spilling some white wine on the upper part of the keyboard. Even though Derek made clear in advance that the chances of complete recovery were slim, he called me the very next day (!) and informed me that the laptop was working just fine. I would highly recommend Sound IT Solutions to anyone who lives in the Shoreline/Edmonds area.
Professional, competent and affordable. Many thanks to Devin and Charlie for doing a good job in solving many computer issues. I found them also through, Yelp.
It went very well. Service was for my elderly parents and Charlie was very polite, friendly and patient. He got the job done in about an hour.
Fast, efficient, experienced, and professional! Charlie and his awesome team know what they are doing, and they make sure the work is done properly. Charlie streamline everything, including those little details you'll never come up with yourself. They also don't charge you an arm and a leg like some other companies. Charlie really cares about his service, so I'd heartily recommend him and his team at CareTech.
Charlie was very helpful & courteous & did exactly what i wanted him to do. Highly recommend. Price was very reasonable.
Charlie does good work and knows what he's doing, took my dead XP tower in knowing it had a memory issue and got it fixed! New vid card and power supply (2 issues really) and it's up and running like a champ. Definitely would use his services again, Thanks!!
Finding an honest computer repair shop is like finding an honest mechanic. I've been overcharged and told I need unnecessary work in the past, so I'm not very trusting of computer repair guys, especially at best buy. But these guys are honest and friendly so this is where I'll be taking my computer should I have any more problems.
I've been a client for years... and, fortunately, not a frequent one because they're great at identifying the issues and fixing them if possible.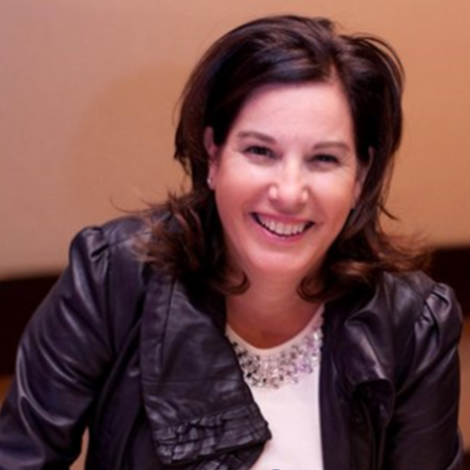 The staff are not only knowledgeable but also care about their clients. I've had Charlie work on my laptop a few times and he's gone above and beyond to get it fixed on time and had a reasonable price. I've recommended him to several people because I trust him.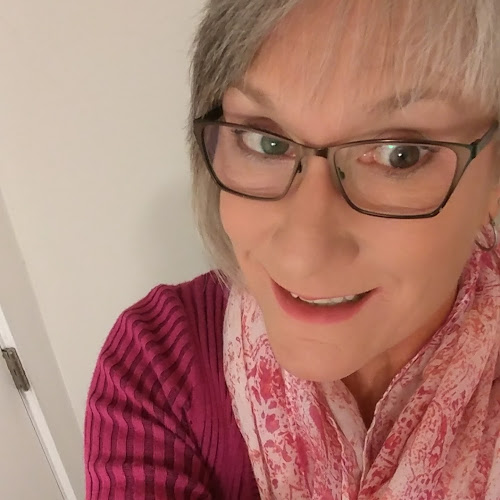 Although I live in another state, hundreds of miles away; Charlie has helped me with my computer numerous times. He has removed viruses, updated software, and optimized my system via remote access. Charlie always makes sure my computer is in top-notch form. As a middle school teacher, his quick service and expertise has enabled me to continue to teach well-planned, effective lessons with technology.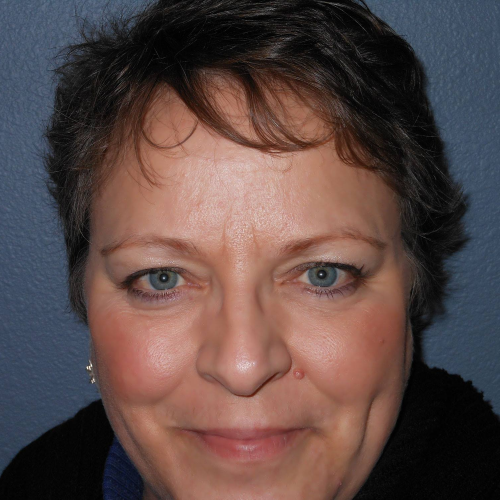 I couldn't have been happier with the service. I worked with Charlie directly, who not only fixed my computer quickly, but explained the process thoroughly so even a layman such as myself understood exactly what the options were and what he'd be doing. I will definitely recommend this company to anyone who is needing computer help! I love that it is also a small, local shop where the service and communication is personal and specific.
I was so impressed by Charlie's customer service. He does everything for the good of the customer and he went above and beyond, doing small things he didn't have to in the setup, I really recommend his service.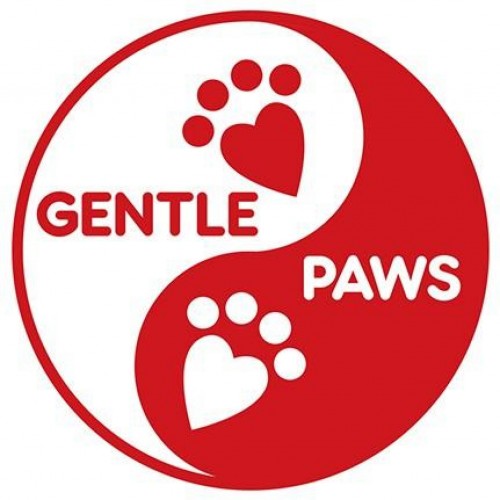 I went online on a Sunday night and made an appointment for Monday at 11:00. At precisely 11:00 Charlie called and we started dealing with my mal-ware virus. I allowed remote access and watched as my pointer flew about the screen opening and scrolling through the possible source of my proxy setting problem. He downloaded a search program to find the little bugger and as the search started going over 20 minutes, Charlie suggested he call me back after the search and not charge me for the search time. He called back within 5 minutes and we finished cleaning up my hard drive and installing a new anti-malware program. I couldn't sign on to the very reasonable maintenance program fast enough. Woohoo, now I can get back to Geocaching!

Computer repair always used to be a frustrating experience, but Charlie and Devin have taken all the pain out of it. They are fast, expert and reasonably priced. Not only that, but they are creative when it comes to finding parts. I spilled lemon water on my keyboard and the letter T stopped working. Within a couple days Charlie had found and installed a whole new front plate, including a new keyboard. For a very reasonable price they can also make a regular laptop into a solid state, super fast one. And they're not condescending! Yay for Care Tech!
Man, these guys are kind, friendly, knowledgeable and pretty damn fast. Overall I had a great experience with them after my hard drive died on my gaming PC. Came in and they had me up and running with a new SSD the next day. Additionally they have a very intuitive system on their services, prices, and labor hours which makes life easy for any new visitor. They even have a trouble ticket system... best guys in the area and I will 100% go back again. Thanks fellas.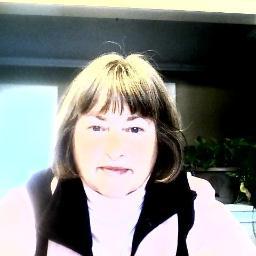 Excellent service, diagnosis and repair.
Charlie replaced a power supply in a computer I had. He did a good job and advised me on what to do with my computer (upgrading it VS. buying a new one).||I would Highly Recommend him for the services he provides.
I happily recommend Charlie to any and everyone! He is honest, fast, patient, friendly and got the job done. He is my new go-to computer guy from this point forward.
This place is great! They don't try to make money off little old ladies who have limited knowledge of computers. They are patient in explaining things and understand what you're trying to tell them. They did a great job in helping me recognize a scam and in taking great care of my laptop. Highly recommend using this company, and they even make house calls!
Wow. Let me just say first off that I had had a LOT of trouble finding someone who could even help assess the damage incurred by my laptop after a fateful fall due to my dog's vigorously wagging tail. After tinkering around myself a bit, trying out a few different local shops (who all told me complete nonsense and still charged me for diagnostics), Mike from Charlie's PC Repair took on the case, dug in, and found out exactly what I had expected all along: I had a faulty fan and a pair of bad hard-drives (though thank God for backing things up). He took apart my overly complicated laptop frame, diagnosed, ordered a replacement fan and installed, fixed my broken touchpad, and even went to the effort to find a replacement #7 key for my keyboard that disappeared somewhere in my attempted self-repair process. And all well under my fairly tight specified budget. With Charlie's PC Repair at the helm, I am extremely excited to have my laptop back up and running. I should never have gone anywhere else. ;) An over-used term I know, but A+++ service for Charlie's PC Repair. Sincerely, A Very Satisfied Local Customer PS - I did have a little trouble getting in touch with them initially via phone, but I later found out that Charlie has recently become a Father and was not checking voicemail often. Try Facebook or Email first to contact them.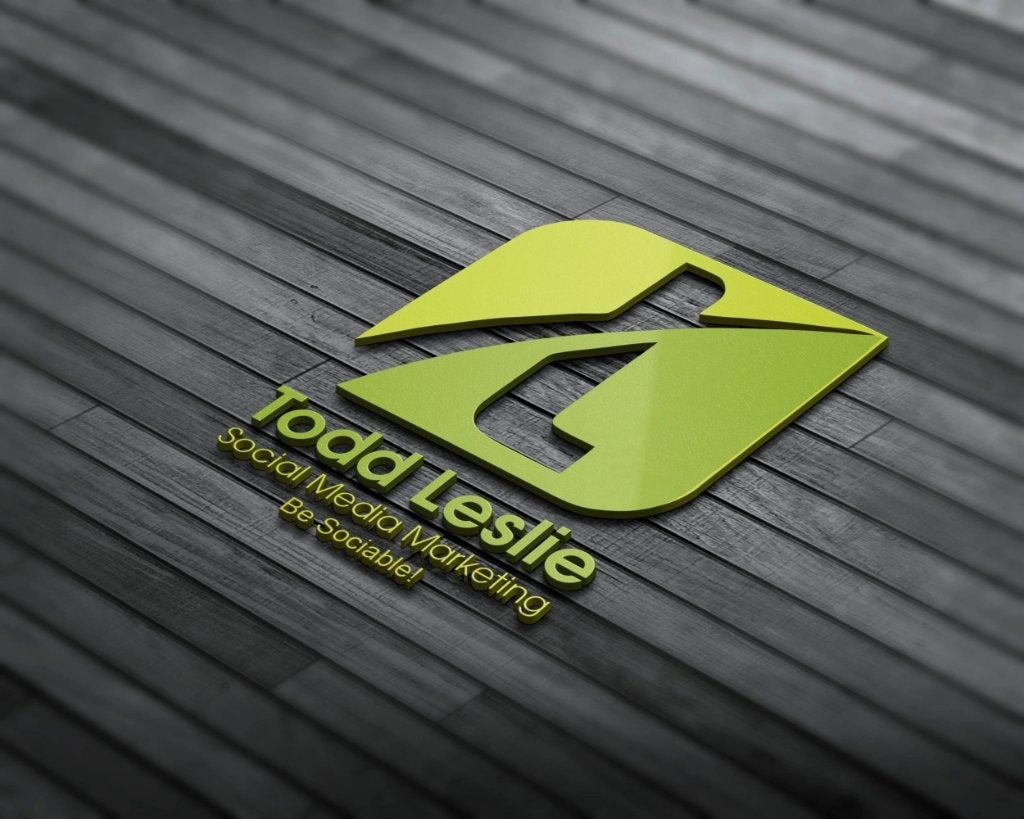 I have a new place to take my computers when there is a problem, and it's called CareTech. Friendly, fast and affordable. Highly recommend them.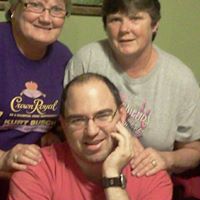 Good and quick and also price for working on computers are cheaper than other people. I also appreciate how friendly and nice he his
It is stressful to have pc problems and not know how to fix them. I finally found a trustworthy solution when I met Charlie at CareTech in downtown Edmonds. I've met him and other staff in person and also got service by remote login. They have saved my laptop and my sanity. For a very reasonable fee. I highly recommend.
Excellent customer service! Worked with Charlie on 2 issues - he was able to resolved them fast and efficiently! Definitely will be working with CareTech again.
Hi Charlie, I just wanted to take a few minutes this morning to thank you very much for the incredible job you did in servicing my PC! I am nearly speechless, which is quite unusual for me . . . whenever I, or any of my family and friends need assistance in the near future, I will be more than happy to refer them to your outstanding home repair service . . . you are definitely the very best!!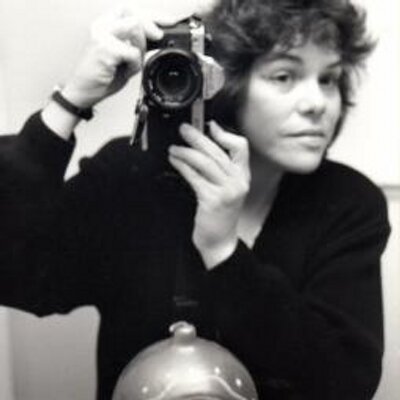 Talk about fantastic customer service!! Charlie's PC Repair responded promptly, fixed my problem, answered my questions - all with ease and a great customer service focus. I contacted them via their Facebook page and received a message back within minutes to schedule a remote appointment. Great problem solving skills and ability to communicate thoughtfully with the customer in mind. Thank you, Charlie!
Fantastic! Devin really saved the day and got our construction business operational in a very timely manner. When our computer suddenly crashed, we were in a panic (especially as it'd been almost a month since we'd last backed up our accounting). I found CareTech through yelp, and I'm so glad. I was able to call and schedule someone to come out same day. Offering on-site service is a really lovely option for customers. Devin was super calm and supportive. When he arrived, he was able to backup our accounting software to our external drive, so our business was up and operational again on one of our other computers while he worked on the problem machine. He ended up taking the tower with him to run diagnostics overnight (as it wouldn't make financial sense to repair the one issue if the hard drive was having issues, too). Their rates were reasonable, and Devin also explained that the hourly rate only applied to time spent actively working on the computer...whenever it was just running a test or program, they'd do other things and not bill us for those hours. They were also great about keeping us informed, giving us calls with updates. Devin even drove over to deliver and re-set up the repaired tower. Many thanks. We definitely now know who to call for any future computer issues. I love that it's a small local business. Hopefully we won't need them again, but it's reassuring knowing they're around.
Computer repair made easy & quick. Dropped off 2 laptops with Charlie on Saturday morning, estimated return time mid-week. They called Sunday evening to let me know they were ready so picked them up Monday - 2 day turnaround, and at a reasonable price...Amazing!! Laid back & easy to deal with young guys, and supporting a small local business as well.
Charlie and his CareTech group is the BEST. He's had to come out twice to help us with computer and printer problems. His sleuthing found a glitch in the printer software, something I would never have found. He is always so much fun yet knows his computer-ese! Comes out within a couple days and corresponds via email if delayed. Prices are reasonable, go to the shop of he comes to the house. Great service. Thank goodness we have found them!
Lost all my data on HDD and had issues with SSD on my dell 8700. Tried to recover it and made it worse, ended up formatting the HDD (made mistakes, selected wrong drive). Called around, was recommended to several places but their ratings were questionable, while looking at other places I saw CareTech and they had excellent reviews. Figured I would try them. I can tell you these guys are great, very personable, but more importantly they recovered my data for a fair price (certainly less that what I was quoted at other places). Try them, you will not be disappointed.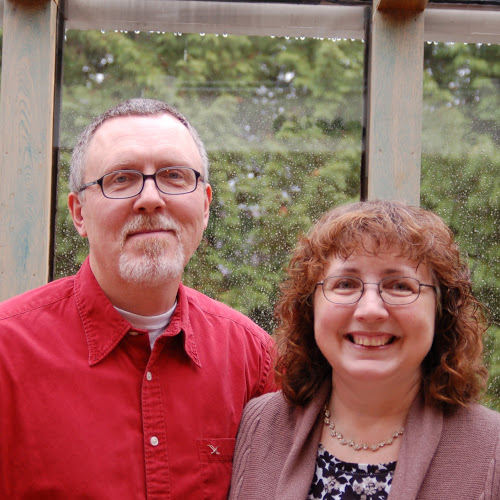 Great customer service and incredibly reasonable prices. These guys know what they're doing and are great at keeping you informed. I will definitely be using them again.
We worked with Charlie and with Devin and they are so competent. It's comforting to know that our small network is monitored by people who understand the virus/anti-malware program now in use. I also had to switch to a new computer and they were extremely helpful with that transition. I highly recommend their services.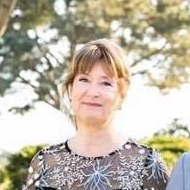 I live in Southern California. Charlie works on my computer remotely. He is patient, and explains things thoroughly, important for the non-techie type (me)! He's professional, courteous, and honest.
I am so grateful to CareTech and Charlie Coutts for helping me get back my lost email and also re-installing my Microsoft office. My Apple computer was purchased by my husband and everything was installed in his name. After his death in April, I needed to convert the Apple I had been using to my name. Staff at the Apple Store did the conversion but all of my emails were lost and I was not able to access the Microsoft Office applications and my word documents. What a relief when Charlie got everything back for me. Thank you! I'll be back! Best money I have ever spent! Ann H.
Devin (sp?) certainly is in the right business. He is knowledgeable and skilled. I called about lost data. Devin called me back to discuss it. Less than 30 minutes later I was in his unassuming workshop going for a miracle. Well, he delivered. With sheer determination and a leather glove he succeeded in extracting data from the flash drive that I stupidly bent when it was on my computer's USB port. I will go there every time, now, and will refer all that I can to him. I noticed that he also does social media management. What a perfect business for a small (?) and thriving business area in downtown Edmonds.
Charlie provided great service for my damaged laptop. Was able to save the old hard drive for me. Nice, honest guy, with very fair pricing. Would definitely use his company again.
Everything went down as promised on the website. Very friendly and helpful. Was accommodating of my last minute schedule changes due to a flat tire which is always appreciated. Almost had him stumped and had to leave the box when he had his Ah Ha moment, figured it out and I left with my box working again. Perfect!
This guy was great! Honest, affordable, friendly, and fast! He quickly diagnosed my boyfriend's computer. It's a modest practice out of his apartment, but he knows his stuff and seems like a cool all around guy. We will definitely be seeking his services next time we have a computer emergency!
Charlie and Kellen were beyond great. I brought in my PC on a Saturday; Kellen worked on it for hours. Then Charlie continued to work on it the next day, a Sunday (Valentine's Day, no less!) Talk about dedication. And they were both as pleasant as could be. They figured out the problem, and their price was fair (better than fair). I give them my highest recommendation!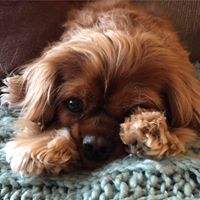 Good guy. Straight shooter. Explains things and doesn't talk down to you. Fixed my laptop in short order and I was out the door. Amazing.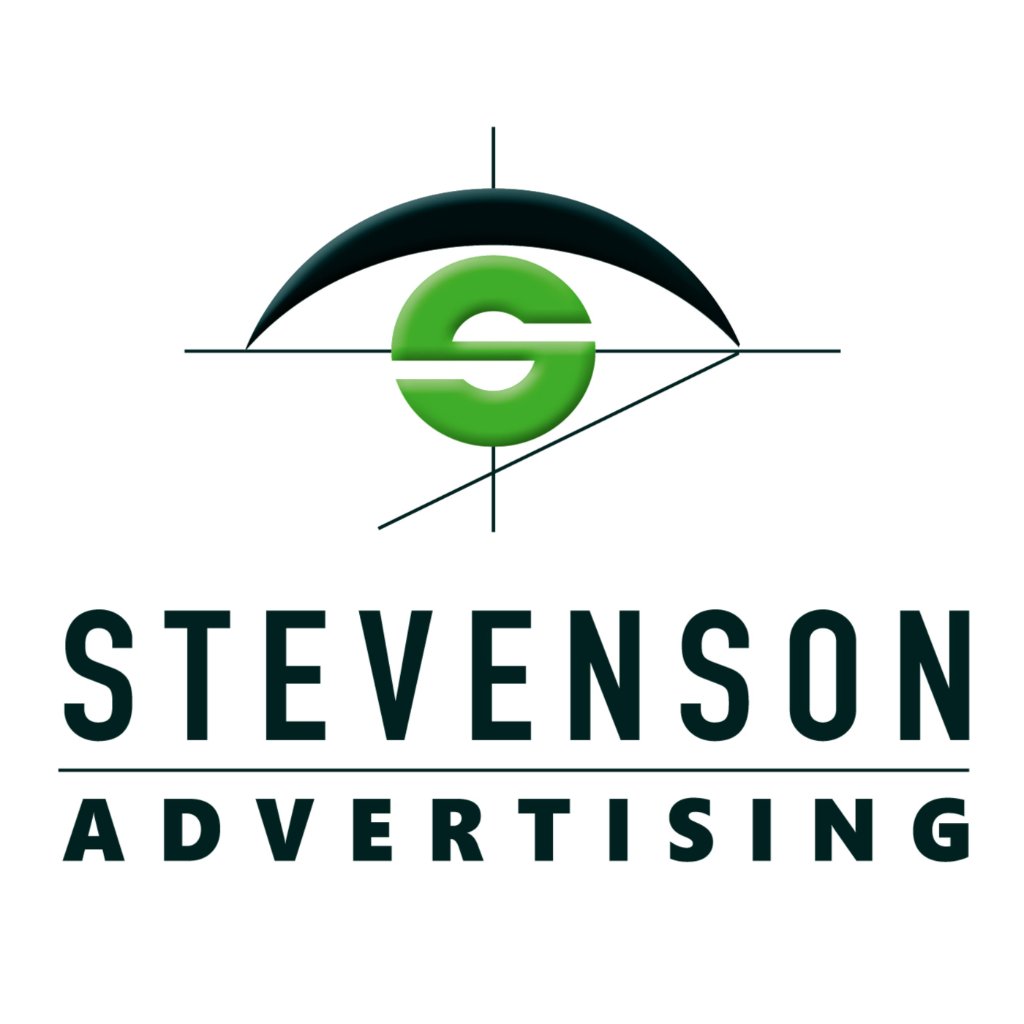 These guys are awesome- I do web build/design, and my massive "storm trooper" computer kept shutting off randomly, as the cooling system was on the fritz. Devin came out to our office to take a closer look, and then took it into their shop to replace the cooling system. 24 hours later my computer was back in the office, and the rate charged was beyond fair. They are now our go-to for any technical/hardware needs! Thanks guys!
Great service. Very knowledgeable and a fair price. I would recommend using Charlie again. His services are out of his apartment and he has a day job, but if you can work around that you will get great service. He took extra time to walk me through the various virus and spam protection that he enabled. I will be looking to use him for our small business needs.
My husband and I brought my PC in with a black screen. Few hours later and I'm back home with my system up and running faster than ever! Thank you so much!
I was referred to Charlie through a mutual friend. I am completly shocked at how well my laptop behaves now much more streamline in my systems loading time. Then I followed his suggestion & added some memory ...WOW !!! What a difference that has made for me. He even set me up with some easy installation instruction so I could do it myself, being as I reside out of state. Thank you again charlie for all you have done you've earned a customer ...and I will refer anyone I know to you. We just got Xfinity internet and added a Linksys router. We switched from Frontier because it was slow and we were having a few intermittent problems and got rid of the Westell modem/router. With the new configuration, after signing into our network, we found that we would be disconnected at random intervals. Sometimes, we were unable to discover the network to sign on again. I called Charlie, and he rapidly narrowed the problem down to some sort of interference. I put the computer with the problem in the same room as a computer not having problems (closer to the router). The problem did not recur. Then he figured out when we moved the computer back to the original room that maybe the router channel should be adjusted. This didn't work at first. It turns out that the offending equipment causing the disconnects was iSymphony. First we disconnected the remote speakers; then, we disconnected the main iSymphony device, and everything on the computer worked perfectly. After reading the iSymphony manual, Charlie determined that he should change the channel for the router to channel 4, since the iSymphony used channels 1-3 and probably cause a conflict in that range. Determining what to do with all these 'moving parts' was awesome, and the fact that the original phone diagnosis pointed the way was impressive also. I will use his expertise in the future.
Highly recommended: Charlie's PC Repair. Friendly, trustworthy, skilled, = great customer service. Comfortable having him in my home and was at ease with my questions. Needed to let go of my 12 year old computer (sigh) and Charlie not only set up my computer, but he explained every question I had, clearly. He's dependable, followed up with something I couldn't figure out, a few days later... and no question, I will turn to Charlies PC Repair in the future. Thank you, Charlie...
Very friendly and awesome guy. Helped with our small business setup of a new computer, and getting everything set up. I'll be calling on him again if we need help!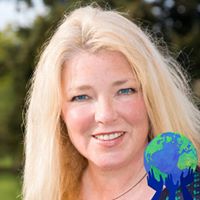 Our email was hacked, and after a hysterical hour of knowing my business was shut down, while the hacker send scams to our address book, with my business signature appearing to be from me, my husband called Care Tech. Charlie came to our rescue and calmly when through our issues. We are both older folk, he explained in a way we could understand what the problem was, and then proceeded to fix it. Also, he is a really personable guy! Thank you a thousand times!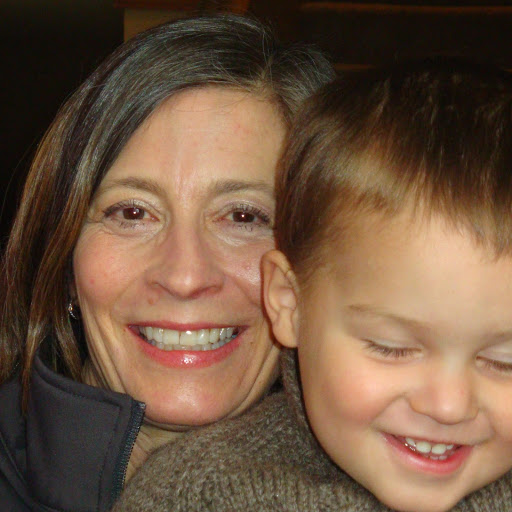 I am so excited to have found Charlie's PC Repair. Charlie resolved my problem remotely for a more than fair price, and I was able to ask him for help regarding nagging issues I've been having with my computer. Thank you Charlie...I will highly recommend you to my friends!!!
Its all in the stars, and I give CareTech five stars, without reservation. The folk at CareTech have been the easiest to work with that I have encountered ! ! ! In my dealings with them, they have quickly understood my problem and promptly guided me to a solution. They sometimes take over operation of my system remotely, where they can assess the situation, and they do this WITH MY PERMISSION (of course.) I trust them. What a relief to deal with folks that you can trust! JDC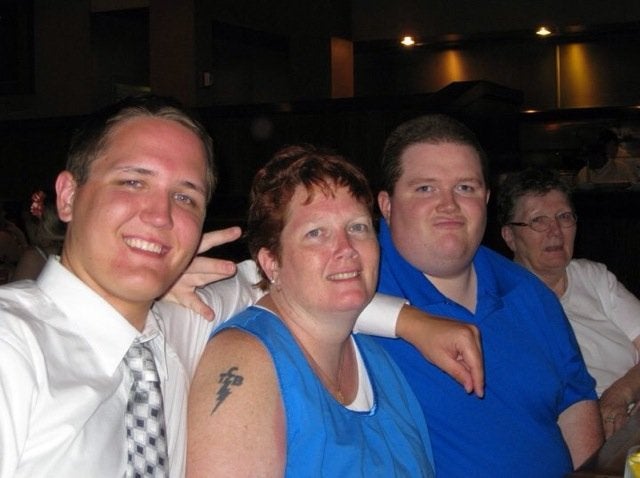 Everything was absolutely great. Very, very helpful, timely, inexpensive, local(Edmonds) and friendly. They were recommended to me on fb and I will continue to use them, if needed, fingers crossed! Will for sure recommend them to others. Thank you Charlie and Kellen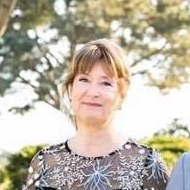 Charlie is unfailingly patient and good humored. I live in Southern California, and he remotely helped me set up my new wireless printer and fax. If computer stuff isn't your strong point (it isn't mine, hence the importance of Charlie's good humor), contact Charlie with confidence.
Took a computer to Caretech for the second time in 2 years. (different computers) Excellent quick, reasonably priced service. People are pleasant, knowledgeable, interesting, provided helpful recommendations. These guys are my first choice for computer service..
I continue to recommend you to people I know who can use your services. And I appreciate your fast responses and low rates. Thanks again!
I called Charlie 6pm on a Saturday after my beloved dog Baxter attempted to save my life from my evil external hard drive during a backup. The drive was yanked by the cord and fell off the table braking the 4-pin/USB connector. The hard drive was for back up purposes but had other important items stored on it as well. I had planned on doing my own computer maintenance this weekend so I needed my HD fixed quickly. Charlie got back to me extremely quick and was patient and understanding. He said I could bring the HD by no problem for him to look at (again on a Saturday at 6pm). His customer service and knowledge is beyond the norm. He was very descriptive and actually cared about me getting my personal information back. He could have simply said sorry, buy a new one or exported the information to a new drive for a heavy fee, but he didn't. He was honest and assisted in a very cost effective matter. I am extremely happy with the results and I highly recommend calling Charlie for any IT needs. You don't get this kind of service now days. Thanks so much Charlie!
Within the last few months I have come several times to Sound IT Solutions for technical help with my lap top. Every time I was welcomed with a smile by the team and then either Joe or Charlie sat down with me and within less than 30 minutes figured out the problem and fixed it. I am very happy to have this friendly and efficient support group right here in Edmonds, close to my own small business. I can recommend Sound IT Solutions with my best conscience.
Absolutely fantastic service and turnaround, and very affordable. Thanks, again, Charlie! I'm up and running, again!
So I have a Dell that I ordered from the company's website that died a slow death probably because it was 'Walking Dead' infected. Malware, viruses, and what have you. After finally having enough inconveniences occur due to not having a computer I finally decided to have it fixed. I don't really have any friends that are good with computers and money is always tight so naturally I had to find the best deal possible. I opened up Yelp and looked through what PC repairs were near me in Edmonds and what had good ratings and stumbled upon Charlie's PC Repair. It was a well-reviewed business with a neat and spiffy website. Also the fact that it didn't have a store-front and was run out of one of the employee's apartments made it seem more appealing. I'm sure having a storefront business isn't cheap and if a company could operate without those, savings would likely trickle down to the consumer. While some may be skeptical dealing with a business outside of a normal business setting, trust me Charlie's is worth it. Just be sure that when you drop off your PC that you look carefully at the email and what apartment number to go to. My dumb ass went to the wrong door at first and probably freaked out the people on the other side of the door cuz i waited there for like 5 minutes and knocked on the door probably way too long for them to be comfortable with. All I wanted was to get my PC back to baseline health, back to the way it was when i first opened it out of the box. When I picked up my PC a few days later, actually the work was done earlier than expected, it was like new. My computer was back to normal. The work was done early. Charlie and his staff did the job right with no surprises. If anybody asks me if they know a guy who's good with computers I will not hesitate to refer them to Charlie's PC Repair.
Charlies PC repair is one of the best computer repair services I have encountered in my never ending search for quality, honesty and most importantly availabilty. I have had serveral hardware as well as software snafus and from the first time I used this company I knew I had found someone I could trust. I have been given the runaround by the chain outlets. Most of the time I had terrible experiences with them. In addition having personal service where you are remembered as a customer and addressed by name is quite unusual now. Charlies is an awesome business and his prices are more than reasonable. Do yourself a favor; you can't go wrong on this one.
EASY to work with - really good service!
These guys are great! They are fair, clear, no BS, just straight efficient service...What a concept! Oh, did I mention patient? They had to deal with this 20th century person who was trying to work on a computer in the 21st century, and they didn't lose their tempers even once (although I had...:- ) Need computer help?Call these guys...! Thanks Charlie and Co. :)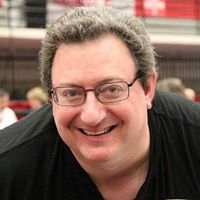 Charlie was not only communicative and prompt, but he bent over backwards to meet the estimate. The job was done perfectly, and my laptop is like new again. Thank you Charlie -- I would recommend you to anyone!!
Every now and then I encounter a business or service that is so exceptional that I immediately want to tell everyone I know about it. Care-Tech is such a business. Charlie and Devin are super personable and pleasant to deal with and totally honest. I'm writing this on the computer that Charlie repaired -- quickly and extremely reasonably. It's a little neighborhood business -- the kind I love. Easy parking in downtown Edmonds, a completely stress free experience. Let me emphasize again -- great work, done timely -- and friendly -- very reasonable rates and really nice guys who are service-oriented. What more could you ask for? I recommend them unequivocally. As I joked to Charlie when I left, I almost want one of my computers to break again so I'll have reason to patronize them again! BTW, check out their Yelp ratings,too. Wow.
I brought my desktop in to Care Tech based on a conversation I had with one of my sons who had his computer worked on by Care Tech. I have had my desktop for a few years but it seemed to be very slow and some applications didn't seem to work at all so I thought "hacked". I was greeted at the door and from there until I left my computer I was sure I made a good decision leaving my machine with Care Tech personnel. Without asking I was told their basic charge and explained it could change depending on what they found that required more than basic testing. They asked specific questions about my concerns which they documented. When I got the call a few days later that my computer was ready to be picked up I got a complete explanation of what was done and relieved to learn no hacking. Then my amount owed was exactly what I was quoted when I first walked through the door several days earlier. Based on this experience I sure hope they get into the car repair business, dental care, maybe dentistry, etc.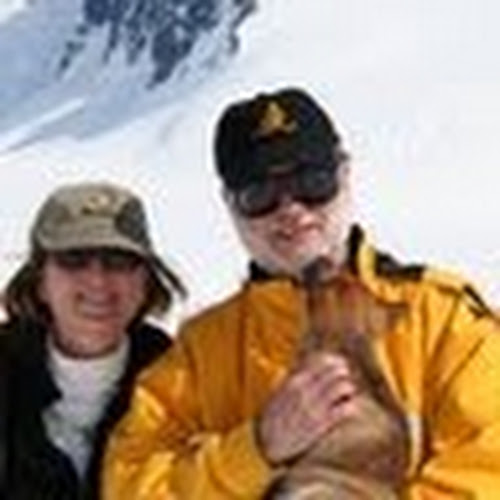 Sound IT Solutions (Charlie) replaced my Dell laptop screen in a friendly, convenient, professional, and competent manner. And It was less expensive than I expected.
The people at CARETECH were great. They were knowledgeable and took care of my needs .The computer was up and running better than when it was new. Their prices were reasonable too.
I have an HP Z420 workstation that required a clean Win7 Pro install. It's not a straightforward install process to get all the necessary drivers, but Charlie clearly has the expertise; it's now performing as it should. Excellent work, friendly and quick turnaround. Seeing the online status as the repair progressed was also very helpful. Thanks Charlie--I'll see you again whenever I need computer service.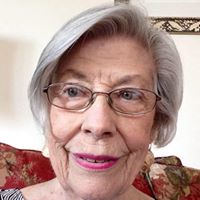 I can't say enough good things about Charlie. He's the kind of person you immediately know is honest and trustworthy -- and he never makes you feel stupid and uninformed (although I'm definitely not computer-literate)! He was prompt, courteous and solved my problem very quickly at a very fair price. I couldn't get on the internet, so I called Charlie in the morning and he returned my call within the hour. Not only that, but he came by and diagnosed my problem that evening, took the laptop home with him and had the problem taken care of by the next evening!! You may be sure that Charlie will receive all my business in the future, and two of my friends have already called him and been just as happy. It was a pleasure doing business with Charlie.
Charlie and his team at Care Tech have bailed my out so many times. I am tech phobic so to know that they care about my tech stuff and have the skills to fix things things is a huge relief. Charlie just made a house call and got my TV to sink up with the internet in 10 minutes. Just in time to catch the football game with my grandkids. Highly recommend them.
Thanks Charlie. We were glad that you had the expertise to repair our computer. Your service is fair and reliable. It's a good thing we found your name and called you. You are very personable to work with. Appreciate it.
Charlie was the answer to my very long list of computer questions. He is patient, knowledgeable and most important explains things in a language I can understand. I would most definitely recommend Charlie.
CareTech is wonderful. My desktop PC seemed to be dying so I called CareTech. They came over within minutes and picked up the PC late one morning. Turned out there was a major problem which they diagnosed in 2-3 hours and called me with the information. The internal hard drive had failed. They were able to recover all data (the external hard drive had also failed!), replaced the internal hard drive and returned the PC late the following afternoon, then spent time with me loading other programs that were needed. The customer service was absolutely outstanding and included answering questions in a way that could be understood by a non-technical person. They have also responded to a couple of follow-up questions via phone. Everyone I have dealt with has been very professional and friendly - and their expertise is outstanding. I have been telling friends about the wonderful service.
Outstanding, honest and profesional customer care. I was explained all the details and options for the repair needed on my Lenovo U510 laptop with such courtesy and profesionalism. Devin took the time to call several times to explain the progress on the repairs as it was needed. Wishing CareTech much success for helping people solve their computer problems in the best possible way! Juan Paniagua
Charlie is the best!! i say this after having had numerous bad experiences with other techs and even worse at the outlets. He's a gem. Once you do business with him, I promise you will never need to look for another tech.
Fixed my Laptop and works great.
I couldn't turn on my 2010 Macbook Pro, I spilled some liquid, didn't have much hope, but took it to CareTech for a second opinion. Devin confirmed my conjecture within hours. He managed to save my hard-drive, however. Devin was patient to explain my options, I'd have to spend close to $1000 to diagnosis and replacement parts, might as well get a new laptop. He researched different online sites for new and refurbished MacBook Pro and Mac Air and explained the specification differences. After I made my purchase, Devin transferred information from the old hard-drive to new laptop. It was surprisingly painless, and I recovered all my stuff. I recommend CareTech as a great alternative when your AppleCare expires. And I learn NOT to have any liquid NEAR laptop.
Based on a recommendation from a friend, I recently contacted Charlie, at CareTech in Edmonds. My 8-year-old laptop was not working right. I proceeded to take my computer in for a "checkup". It was time for a replacement. After some discussion with Charlie I decided to purchase a refurbished computer from CareTech. I am beyond pleased with the customer service, patience and help afforded me in the installation of this new computer. I am a woman of a certain age, not as computer savvy as some of my friends and family. I have complete trust in CareTech, knowing they will be there for additional help, and will always do right by me. Charlie and Rob are the best. It is great to have CareTech in Edmonds. I try to shop and do business locally as much as possible!
Terrific service and expertise! Thank you Charlie, for your promptness, professionalism, courteous and generous manner, and honesty. Great to find someone like you whom I can trust to repair our computers dependably and thoroughly, with top drawer service and reliability. I'll be passing the word to all my friends and family... this is the guy to call when you have any kind of computer problems, need upgrades, or web design and development.
We've been using Charlie and his group for over a year now. Couldn't be happier! They've helped by coming to our home when my husband needed help getting his PC, my PC, and 2 printers all coordinated. Charlie got us a better security program than we had and deleted both Norton and McAfree. We were having a lot of issues with both of those -- including that McAfree doesn't like to be uninstalled. Charlie has helped several times over the internet and phone both when we were home and also when we've been out of the country on vacation. Most recently they transferred everything from my old PC to my new PC. At that same visit, Charlie figured out why I could receive but not send email from my iPad -- another problem resolved! These guys know what they are doing and they won't make you feel like an idiot. Prices are very reasonable. What more could you ask for? I took my computer to Care Tech after making numerous phone calls and talking to people. They kept me posted on everything they were doing via email. When I picked up my computer they explained what they had done and fixed. They were professional, fast and know what they are doing. I would highly recommend this company and trust them completely.
Wonderful. They went above and beyond. They spent time talking with my 13 year old son, who had a component failure on a PC that he built. They talked to him like he was a person, not a child. Go see these people. This is the kind of place that raises the bar for everyone else. Don't let the sometimes slow call back deter you. Charlie and Kellen have made me a VERY loyal customer. I cannot imagine going anywhere else. Good luck and good business to CareTech! Excellent. Amazing. Awesome. Thank you, guys!
I am so happy that I called Charlie for my laptop repair! I've never had any computer repair done before, so was feeling a bit anxious about the whole thing. Charlie put me at ease as soon as he walked in my door. He was professional in a very accessible way. It was so nice having him pick up and also return my laptop. Bonus: My printer had suddenly decided it wanted to be difficult, so Charlie fixed that for me too! I will definitely call him again if I need help and will wholeheartedly recommend him to my friends.
Thorough, knowledgeable, and timely service. They went the extra mile with remote support when my system had a problem not of their making, and there was no extra charge. From now on, CareTech is my first stop for PC service.
They have serviced my computer twice and both times got it humming along. My computer is aging, but adequate for my needs. I'm sure some other repair places would have advised me to give it up and buy a new one. I would highly recommend these guys!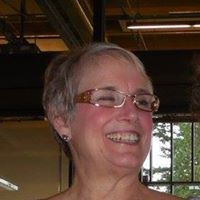 I have always had trouble with computers, so now I just go to my "computer geeks" and they help me and explain the problem so I can fix it the next time. But they usually fix it so there isn't a next time. They are patient, kind and friendly to this 70 year old teacher, who really doesn't like computers, but needs them. Their hours are such that I can just breeze in and fix my problems, the price is right (sometimes the problem is so easy it is free!), and they are easy to locate, right in downtown Edmonds. I am much happier using my computer now, knowing help is just right around the corner and easily available. And, they don't take offense at being called my computer geeks!
Charlie was very professional and did a good job. He did the work using a remote log-in to my computer. I imagine a lot of what he did was pretty basic stuff for someone who is pretty tech savvy, but it was worth the $50 to get to the bottom of why my computer was running so slow.
EXCELLENT CUSTOMER SERVICE, a rare and wonderful thing these days. Prices are very reasonable. Keep it up!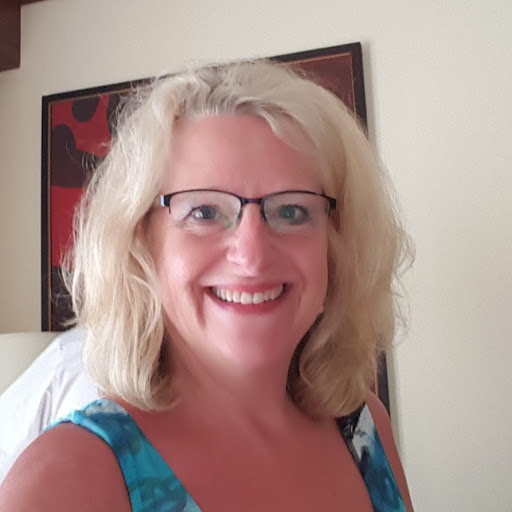 Awesome people doing an awesome job. Honest and affordable repair. Can't beat that!
As one of the largest Solar Power companies in Washington state, we have used their services for technical support and consulting. Sound IT has been reliable, accessible, and we have received satisfactory solutions every time we have reached out to them.
Charlie's PC Repair has come to the rescue on a number of occasions when I could just not figure out what was wrong. Charlie is also the master of maintenance and setting up newly purchased PC's! Dana

Reasonably priced, fast and efficient computer repair. I'll never use anyone else! Friday afternoon, cocktail hour I spill my drink on my laptop -- dang. Saturday morning I look for a local repair place and send Charlie an email. I get a quote from him, order the part and a few days later he comes to my office, fixes the laptop and I'm back up and running. That experience was so good I sent my wife's computer with him. It had died a couple weeks before. A week later he's back to our place with the computer repaired and my wife can now sync her phone with her itunes account again! It's the best kind of local personal service you could ask for.
USE THIS GUY!!!! Quick response and extremely professional, Charlie gave us a receipt for the items we dropped off and started our recovery within hours. We had a fried harddrive but he successfully recovered all of our data. Since our most recent backup was corrupted, this makes Charlie a FREAKIN HERO in our book and he will be our go-to guy in future if we have tech troubles. Can't say enough good things.
Care Tech saved my daughter's European pictures from her study abroad that her silly cat deleted. They were friendly, reassuring and professional. It only took them a couple of days. I would highly recommend them to anyone needing tech support!
Hi Charlie, My computer is operating much faster and smoother since you tuned and cleaned. It definitely does not get as hot as it did prior to your cleaning of the fan are. And, the unwanted programs are gone. You are welcome to post my review. Thanks for a good job,
My computer recently stop working. Charlie's PC Repair git it on New Years Eve afternoon, call me within 2 hours and told me it was the power supply, had it back to me the day after New Years at a great price. Good price, fast service, customer service, trustworthy. I will have no problem using them again.
Amazing tech support! We recently killed one of our laptops (who knew a glass of water could be so bad?) and needed help recovering the data on the hard drive and migrating it to the new laptop. The guys at CareTech fit us in the same day, and had us up and running by the afternoon. Charlie did a good job of explaining our options to us and helping us make a decision. This is not the first time I've used them, and it certainly won't be the last. They treat those of us who are less-than-tech-savvy with respect, explain things well, and are fast and efficient. What more could you ask for? Thanks, guys.
My Dell 540 Studio would not boot up this morning. I called a few places (one did not return the call and the other wanted an additional $50.00 to get my computer on the list ahead of the others.) I think the person I met was Nick (I hope I have the right name.) I took my computer in on a Saturday, went to lunch at the Rusty Pelican, and he was done with the fix when we were finished with lunch. It was the power supply, he had the part, and the price was reasonable. My guess is he cannot fix it all the time in less than an hour but I did sense he shared my concern over my computer. He assured me I probably did not lose any memory, and he was right.
Charlie and his staff at Care Tech are awesome - professional, friendly, and EXCELLENT at what they do - I would trust them 100% with any computer issues you may encounter. I cannot recommend them highly enough !
Loved my experience of customer service here! The whole team at Care Tech is great! I feel I can trust everything they do with my computer. They gave me such a good deal on all the services I had done. On top of that, the place is clean, quiet, and pleasant. They were great at communicating quickly on any updates as they serviced my computer. And they always let me know ahead of time if there would be any additional cost, they never surprised me with a bigger cost at the end. I will definitely be back the next time my computer needs some TLC!
Charlie's PC repair is amazing; fantastic customer service, very fair rates and they're fast! When we needed some help on our Mac's at our business, Charlie was very quick to respond to our needs. thanks Charlie!!!
I had a great experience here! Super friendly and professional customer service! Charlie took down and reset up a complex business server and network for us. He was reliable, proficient and super organized. He also did everything with a smile!I can't recommend him enough.
I can't say enough good things about the crew at Care Tech in Edmonds, WA. After 5+ years of loyal service, I thought my beloved Dell tablet was finally destined for that last stop, the great electronics recycling event. I know that 5+ years is an antique in the life of electronics, and the mysterious flashing screen-of-doom seemed to signal the end of its lifespan. Enter Care Tech in Edmonds. The team there, and in particular Devin, took on the challenge head on, and managed to untangle the thorny problems going on with it. In addition, the Care Tech team could not have been more respectful. I am not terribly computer sophisticated, and they were never patronizing or condescending. (Are you sure it's plugged in? Did you try turning it off and then back on?) I really appreciated the dogged determination exhibited to sort out what the heck was going on with my tablet, and to rectify the situation. Thank you, Devin and Charlie!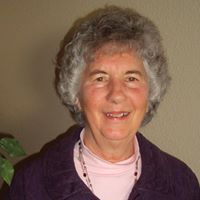 I really appreciated the quickness and efficiency of CareTech! They allowed me to bring in my computer on Sunday afternoon and they got it back to me by 10:30 on Monday. My hard drive started to die and I was about to lose all my files. I would have been so upset if I lost all my Family history and other important documents! They installed a brand new 250 Gb solid state drive for me and now my computer runs faster than ever. They were also very reasonable about prices. I have passed their card along to many friends!! I had a very pleasant experience working with the owner!
Thank You to Care Tech (Charlie) for the excellent visit and taking care of our computer once again!!! You guys are the BEST
I was having a major melt down. My laptop died just a few days before I had a major speaking engagement. Yes I should back up my work but I didn't and a three day presentation with notes, Powerpoint, handouts etc. was on my laptop. These guys saved my life. They were fast, knowledgeable and reasonable. Charlie's PC Repair is definitely my go to guys for computer work.
Excellent service provided by Joe Julian. Professional in every way. So happy to have this group in Edmonds, WA.
Caretech provides excellent, fair and swift service. I recommend them to all my friends!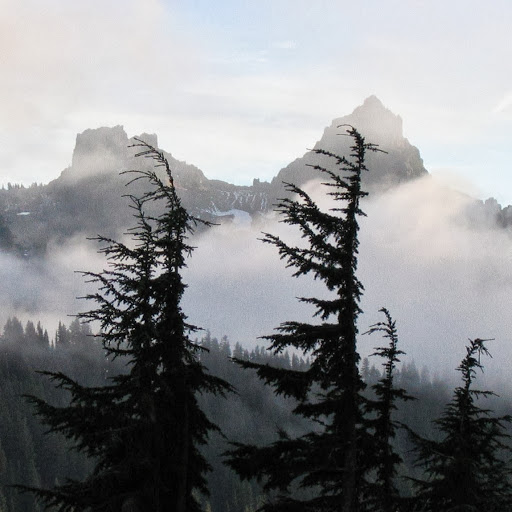 Second time I have used them. They are great, very knowledgeable and took the time to answer all my questions. There won't be anywhere else I will go.
Charlie provided great service for my damaged laptop. Was able to save the old hard drive for me. Nice, honest guy, with very fair pricing. Would definitely use his company again.
Managed IT Membership LITE vs. Standard
This Managed Services LITE subscription is something that we are offering temporarily in response to this crisis to provide value to the community, while at the same time introducing community members to our services.
The goal with this LITE membership is to bring the price down by stripping out the bells and whistles and boiling it down to what we consider to be the basics.
The target audience for this plan meet the following criteria:
Value their computers' security and maintenance
Have minimal technical support requirements
Low chance of needing emergency support
Are willing to pay for support as-needed but at a reduced rate
Have fewer than 5 computers (residential or very small business)
This is in contrast to our standard Managed Services Membership, which is much more fully-featured. Including the breakdown comparison below:
Managed IT Standard vs. LITE Comparison Chart
| | Standard | LITE |
| --- | --- | --- |
| Managed Anti-Malware (Security) | | |
| RMM (System maintenance & health monitoring) | | |
| Members only price on Support Credits | | |
| Priority Support | | |
| Cloud Backup | | |
| Web Filtering | | |
| Secure Global Network (VPN) | | |
| UniFi Network Management | | |
| Configuration Management | | |
| Extended Support Hours | | |
| Support Hotline | | |
| Remote Access | | |
| No credits consumed for Minor support and quick questions | | |
| Price 1-2 computers | | $59.99 (after 3 month trial) |
| Price up to 5 computers | $299.99 | $119.99 (after 3 month trial) |
| More than 5 computers | $299.99 per 5-pack | |
| | | |